Faculty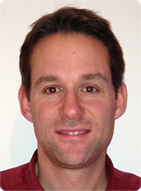 Postdoctoral Researchers
Phd students and research engineers
Giancarlo Kosova
Funding: Marie Curie ITN
Nonlinear vibrations: nonlinear modal analysis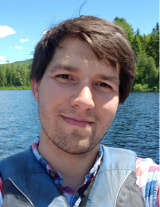 Nicolas Leclere
Funding: ULiège
Orbits around asteroids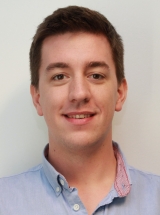 Martin Volvert
Funding: ULiège
Nonlinear vibrations: nonlinear modes

Collaborators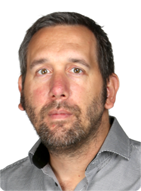 Former Members
Dr. Lamberto DELL'ELCE (2011-2018), Optimisation of spacecraft trajectories.
Dr. Luc MASSET (2012-2018), The NI2D software.
Mr. Tilan DOSSOGNE (2014-2018), Experimental identification of real-life aerospace structures.
Dr. Jongsuh LEE (2016-2018), Topology optimization of nonlinear structures.
Dr. Hancheol CHO (2015-2017), Sliding mode control applied to satellite orbits.
Dr. Boris LOSSOUARN (2017), Piezoelectric vibration absorber.
Dr. Suguang DOU (2016-2017), Optimization of nonlinearities.
Mr. Geoffrey OGER (2015-2017), Additive manufacturing for space applications.
Dr. Etienne GOURC (2014-2016), A vibration absorber robust to uncertainty.
Dr. Lionel JACQUES (2012-2016), Space thermal analysis.
Dr. Chiara GRAPPASONNI (2013-2016), Nonlinear system identification.
Dr. Giuseppe HABIB (2013-2016), A nonlinear tuned vibration absorber.
Dr. Vladimir MARTINUSI (2013-2016), Analytic propagation of satellite orbits.
Mr. Ilario CIRILLO (2014-2015), Spectral characterization of nonlinear normal modes.
Dr. Ludovic RENSON (2010-2015), Damped nonlinear normal modes.
Dr. Payam SOLTANI (2013-2015), Nonlinear piezoelectric shunting.
Ms. Amandine DENIS (2008-2014), OUFTI-1 nanosatellite.
Dr. Régis VIGUIE (2006-2010), Tuning methodology of nonlinear vibration absorbers coupled to nonlinear systems.
Dr. Maxime PEETERS (2006-2010), Theoretical and experimental modal analysis of nonlinear vibrating structures.
Dr. Fotios GEORGIADES (2006-2008), Smart structures design, application to bladed assemblies.
Dr. Fabien PONCELET (2005-2010), Experimental modal analysis using blind source separation techniques.